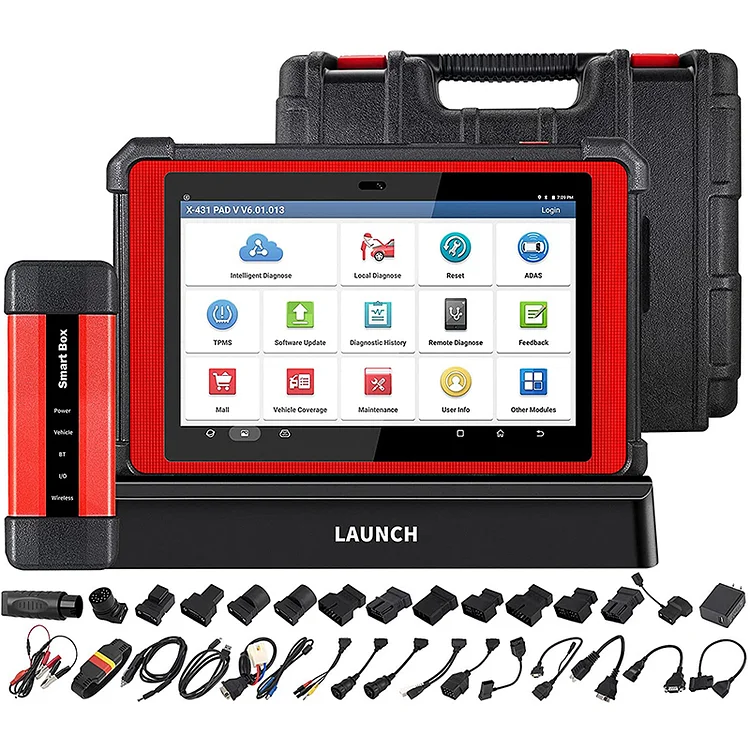 Launch X-431 PAD V
is the high-end diagnostic equipment newly launched by LAUNCH, integrating the LAUNCH excellent diagnostic technology and made many improvements and innovations. It has deeply optimized the system layer, greatly improved the system response speed, and optimized the user experience.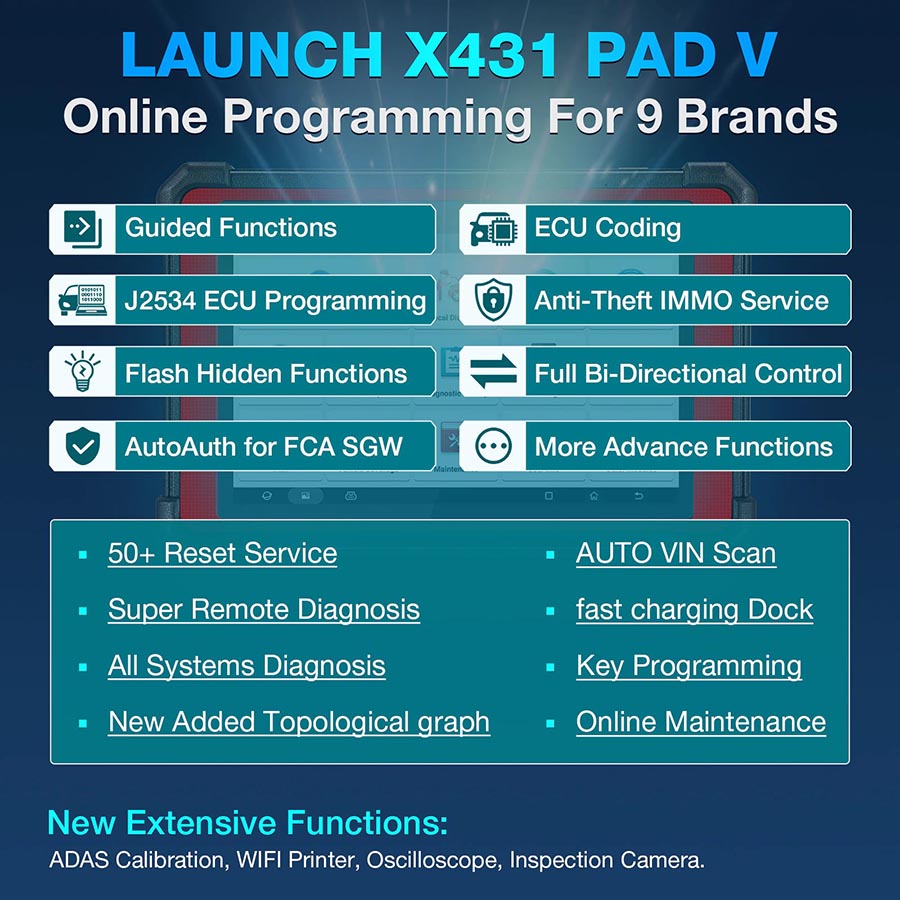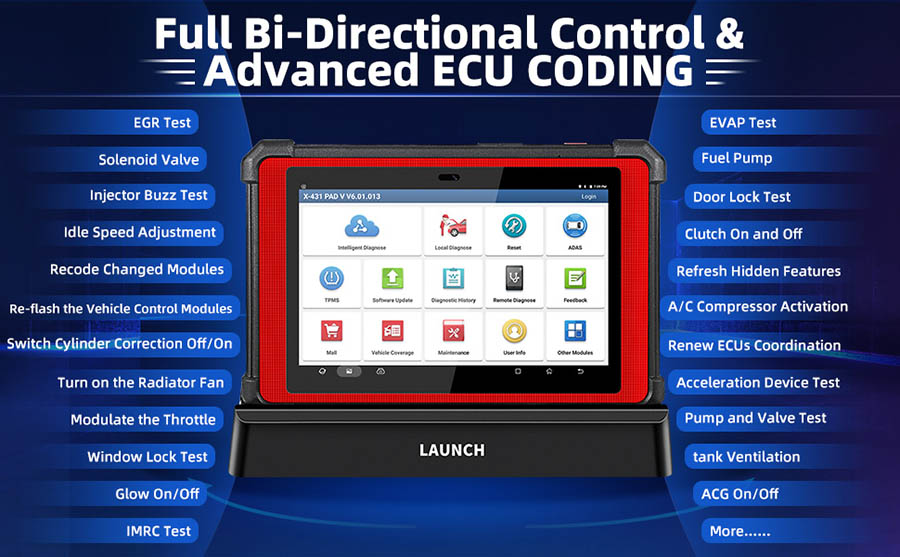 LAUNCH X431 PAD V Online Programming
1. More safty during programming , even though you failed during programming , x431 pad v can allow you program again , will not break the ECU.
2. X431 PAD V supports programming and coding, which is to write the relevant control information of the software into the automotive computer's programmable EPROM or FLASH by making use of the electronic communication transmission technology.
3. X431 PAD V Support intelligent recognition of programming files, convenient and quick operation.Support for Mercedes-Benz, for Benz New Energy, for BMW, for BMW New Energy, for GM, General New Energy, for Ford,Ford New Energy, for Volkswagen, for Volkswagen New Energy, for Audi, for Audi New Energy, for Land Rover, for Nissan,Skoda, for Seat, for Mazda and other models Programming function.
Active Test (Bi-directional Control)
Actuate solenoids and actuators for active testing, send commands to systems/components to test their working status, without using the vehicle controls.
ECU Coding (Online Coding)
Match, learn, or code the newly replaced ECU; Customize your car, unfold the hidden features, or disable the annoying functions; Reprograms the adaptive data for certain components after repairs or replacements.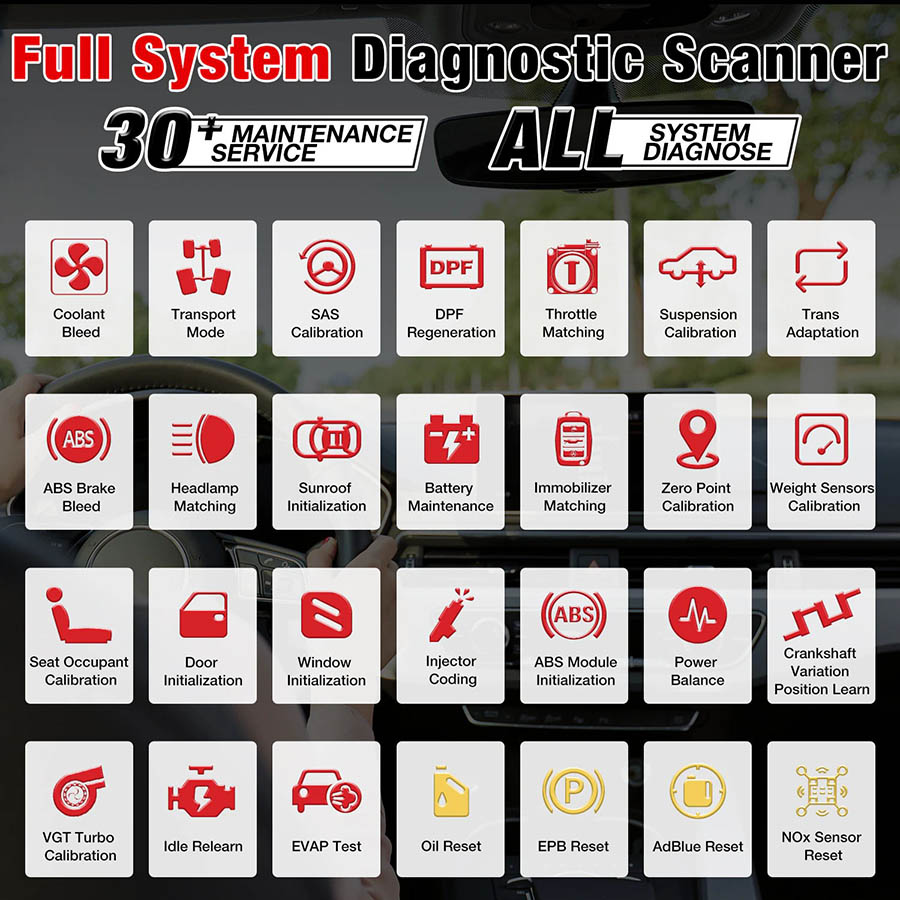 Launch X-431 PAD V 30+ Special functions:1. Oil Reset Service
This function allows you to perform reset for the engine oil life system, which calculates an optimal oil life change interval depending on the vehicle driving conditions and climate.
2. Electronic Parking Brake Reset
If the brake pad wears the brake pad sense line, the brake pad sense line sends a signal sense line to the on-board computer to replace the brake pad. After replacing the brake pad, you must reset the brake pad. Otherwise, the car alarms.
3. Steering Angle Calibration
To reset the steering angle, first find the relative zero point position for the car to drive in straight line. Taking this position as reference, the ECU can calculate the accurate angle for left and right steering.
After replacing the steering angle position sensor, replacing steering mechanical parts (such as steering gearbox, steering column, end tie rod, steering knuckle), performing four-wheel alignment, or recovering car body, you must reset the steering angle.
4. ABS Bleeding
This function allows you to perform various bi-directional tests to check the operating conditions of Anti-lock Braking System (ABS).
5. Tire Pressure Monitor System Reset
This function allows you to quickly look up the tire sensor IDs from the vehicle's ECU, as well as to perform TPMS replacement and sensor test.
6.Gear Learning
The crankshaft position sensor learns crankshaft tooth machining tolerance and saves to the computer to more accurately diagnose engine misfires. If tooth learning is not performed for a car equipped with Delphi engine, the MIL turns on after the engine is started. The diagnostic device detects the DTC P1336 'tooth not learned'. In this case, you must use the diagnostic device to perform tooth learning for the car. After tooth learning is successful, the MIL turns off.
7. IMMO Service8. Injector Coding9.Battery Maintenance System Reset
This function enables you to perform a resetting operation on the monitoring unit of vehicle battery, in which the original low battery fault information will be cleared and battery matching will be done.
10.DPF Regeneration
DPF regeneration is used to clear PM (Particulate Matter) from the DPF filter through continuous combustion oxidation mode (such as high temperature heating combustion, fuel additive or catalyst reduce PM ignition combustion) to stabilize the filter performance.
11. Electronic Throttle Position Reset
This function enables you to make initial settings to throttle actuators and returns the "learned" values stored on ECU to the default state. Doing so can accurately control the actions of regulating throttle (or idle engine) to adjust the amount of air intake.
12. Gearbox Matching
if vehicle won't start or "Check Engine" light is illuminated. Check car's fuel system regularly ensures the best performance of your car with the lowest emissions.
13. AFS Reset14.Sunroof Initialization15 Suspension Calibration16.EGR Adaption17.Seats Calibration18. Tyre Reset
This function is used to set the size parameters of the modified or replaced tire.
19.Coolant Bleed
Use this function to activate the electronic water pump before venting the cooling
system.
20.AdBlue Reset
After the diesel exhaust treatment fluid (car urea) is replaced or filled up, urea
reset operation is required.
21.NOx Sensor Reset
NOx sensor is a sensor used to detect the content of nitrogen oxides (NOx) in engine exhaust. If the NOx fault is re-initialized and the NOx catalytic converter is replaced, it is necessary to reset the catalytic converter learned value stored in the engine ECU.
And more...
Launch X431 PAD V vs Launch X431 PAD III: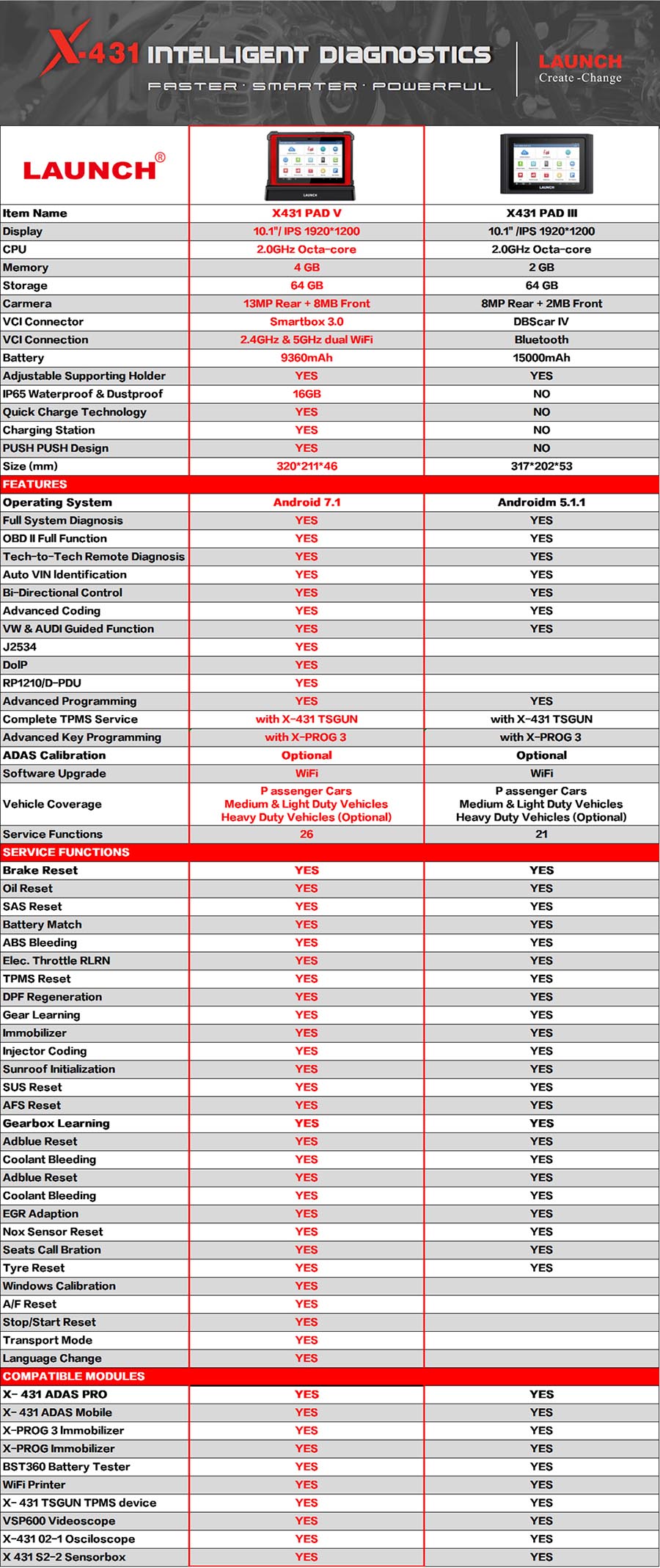 Launch X-431 PAD V Supported Languages:
English, Italian, German, Japanese, Russian, French, Spanish, Portuguese, Polish, Turkey, Dutch, Greek,Hungarian, Arabic, Denish, Korean, Farsi, Romanian, Serbian, Finish, Swedish, Czech.
Launch X-431 PAD V Update & Warranty:
One Year Free Update & 5 Years Warranty
LAUNCH X431 PAD V Tablet Parameter:
Operating System: Android 9.0
CPU: 8-core Processor,2.OGHz
Battery: 7000mh, rechargeable polymer lithium battery
Extension memory card: 64G(Can up to 128GB )
Storage capacity: 4G
LCD: 10.1 inch
LCD resolution: 1920*1200
Touch screen: IPD touch screen
Cameras: 8MP front-facing camera+ 13MPrear-facing camera
Wi-Fi: 2.4G/5GHz Dual Frequency
Connectivity: Wi-Fi (802.11 blg/n/ac)/Universal serial BUS Ports (1 x Type-C +1xType-A)
Sensor: Gravity Accelerometer/3-Axis Acceleration Sensor
Working temperature: 0℃~50℃
Storage temperature: -20℃~70℃
Smartbox VCI Parameter:
Working Voltage: DC 9v ~36V
RAM: 256MB
ROM: 8GB
USB: Type Bx 1
Wi-Fi: 2.4G/5GHz Dual Frequency
Power: ≤6.6W
Working Temp.: o℃ ~ 50℃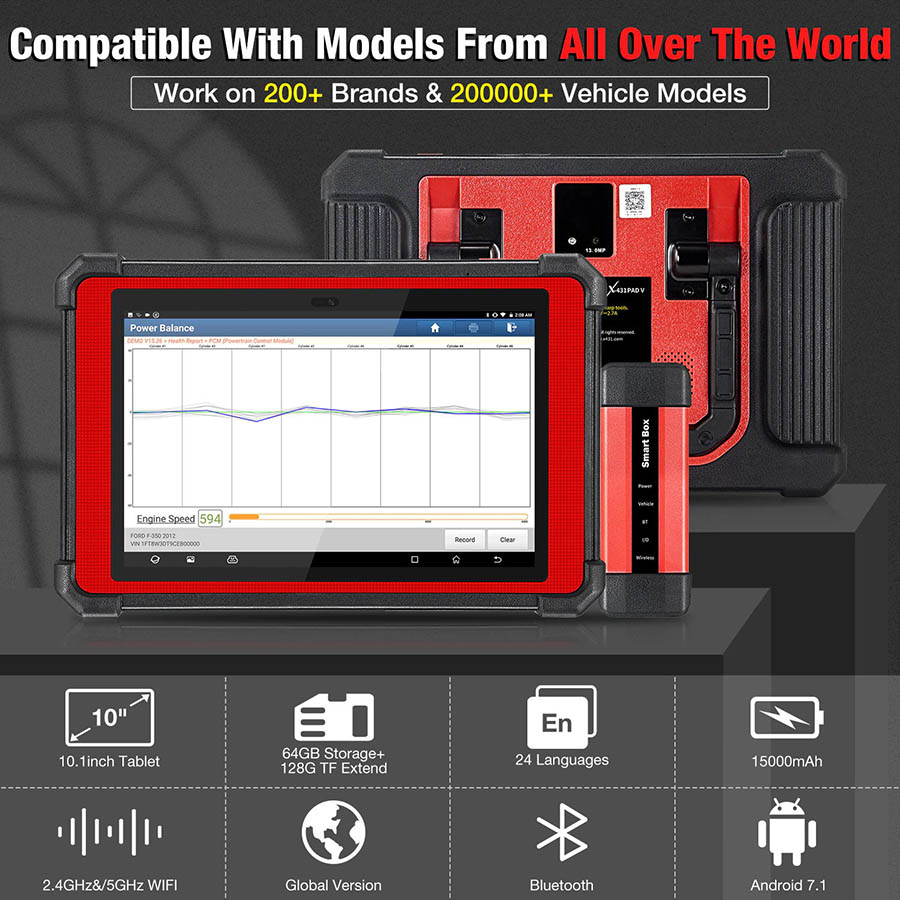 Launch X-431 PAD V Support Vehicles: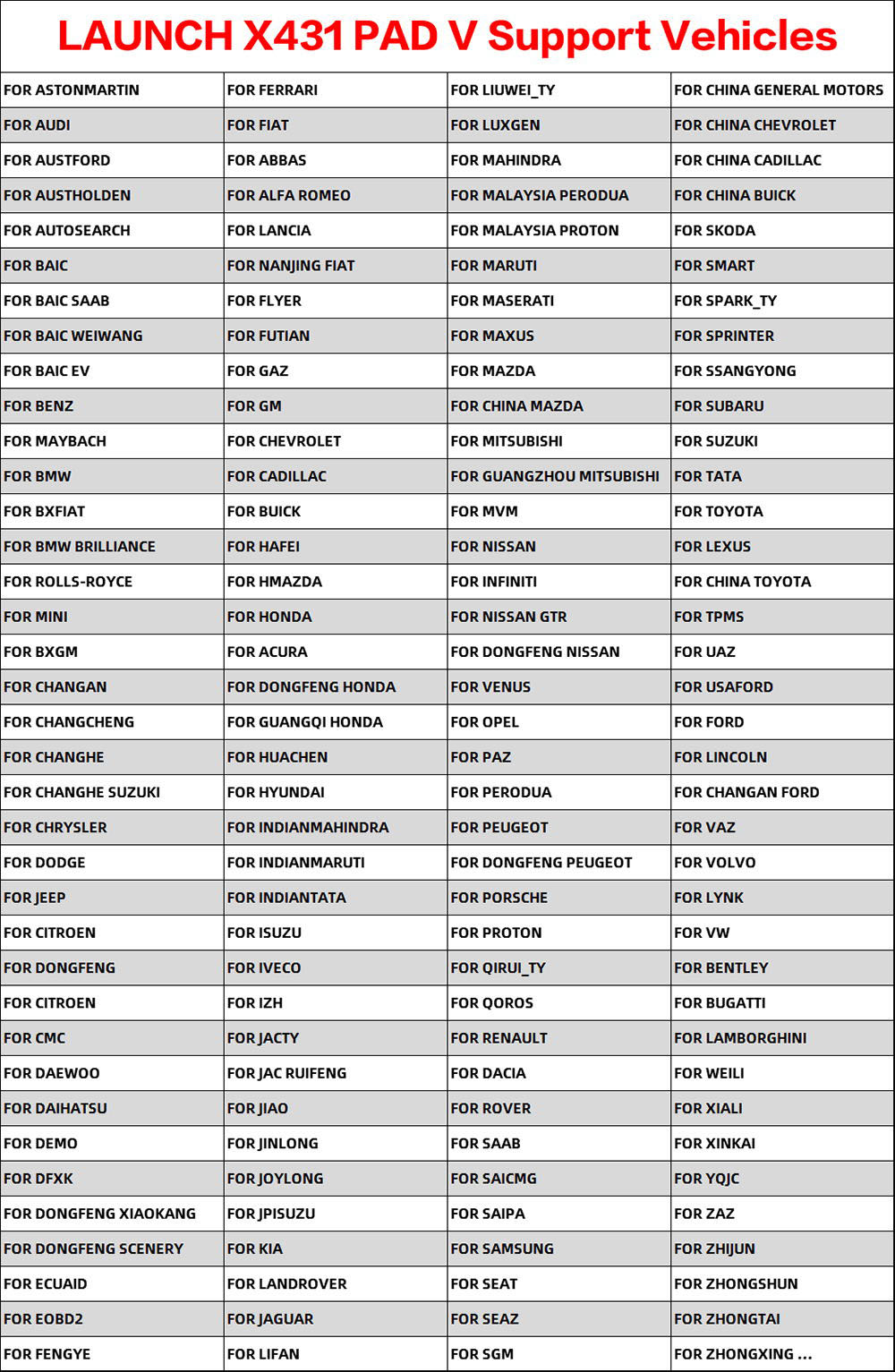 Launch X431 Pad V Package List:
1 x X-431 PAD V main unit
1 x Smartbox 3.0 diagnostic connector
1 x X-431 PAD V Docking Station
1 x Cigarette lighter cable
1 x USB cable
1 x Power adaptor
1 x Battery clamps cable
1 x OBD II extension cable
1 x OBD I Adaptor
1 x Password envelope
1 x Nissan-14+16
1 x Mitsubishi Hyundai-12+16
1 x Daihatsu-4
1 x Benz-14
1 x Fiat-3
1 x Suzuki-3
1 x Audi-4
1 x GAZ
1 x SG-14
1 x UN Iversal-3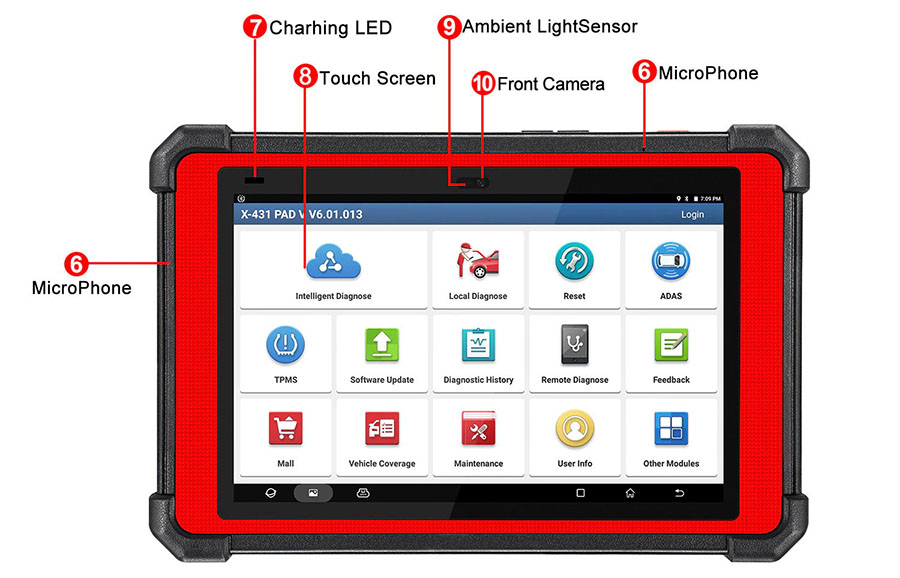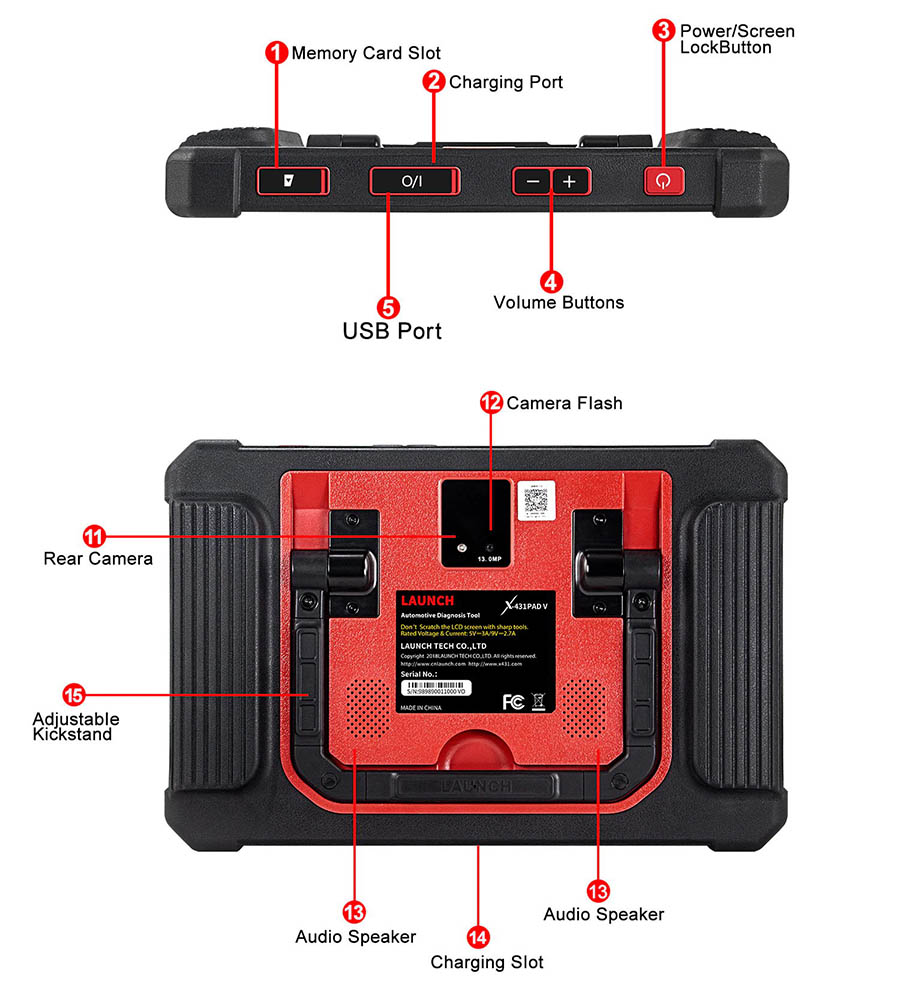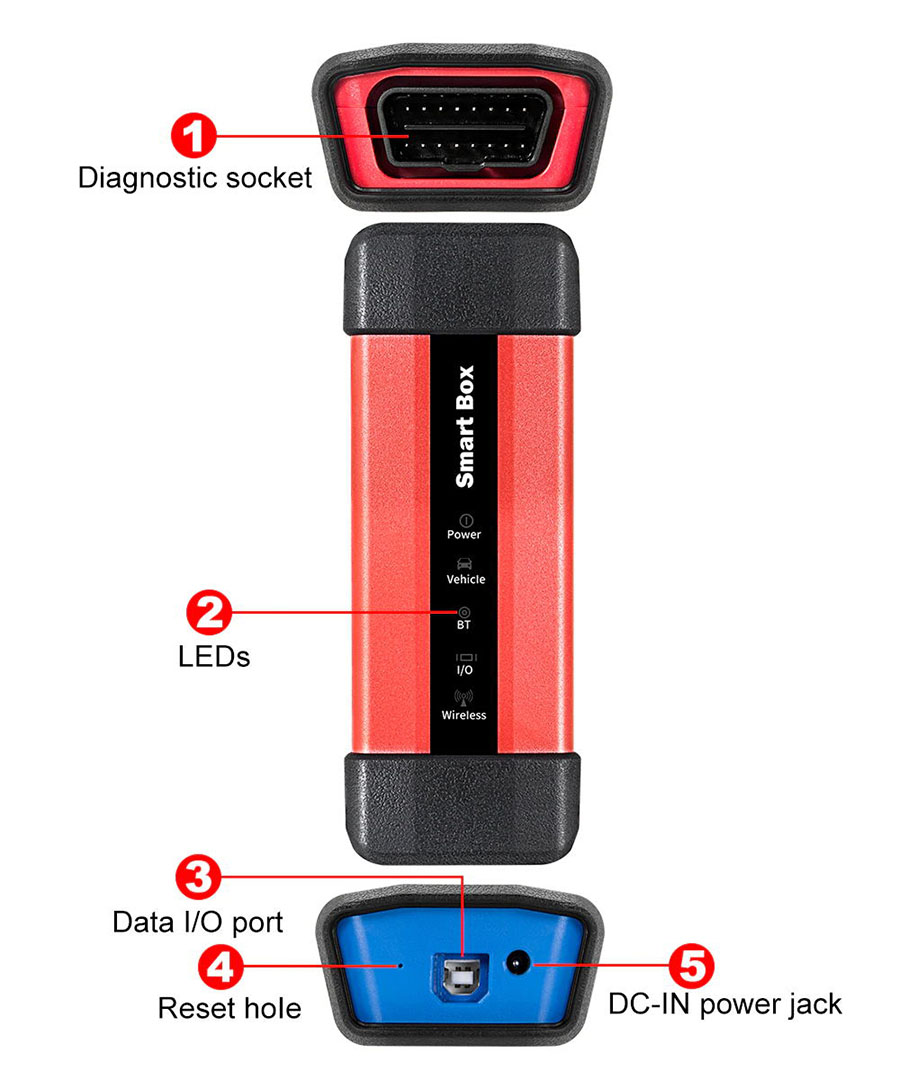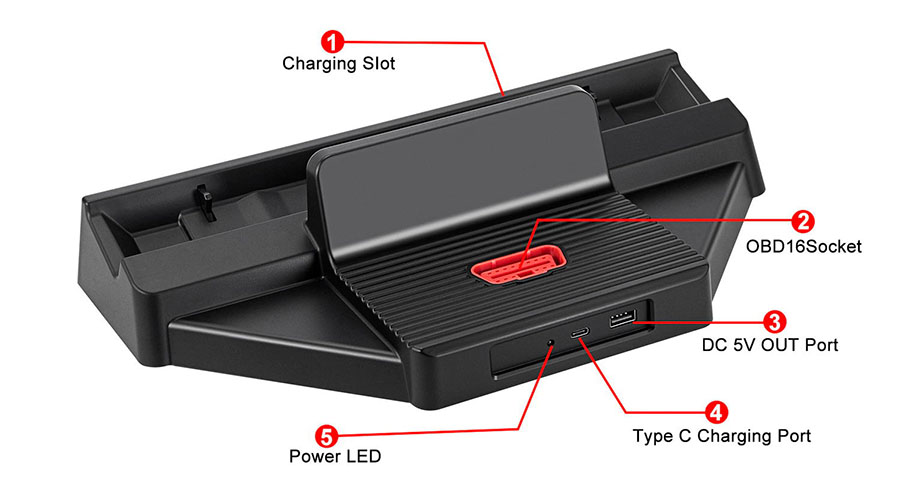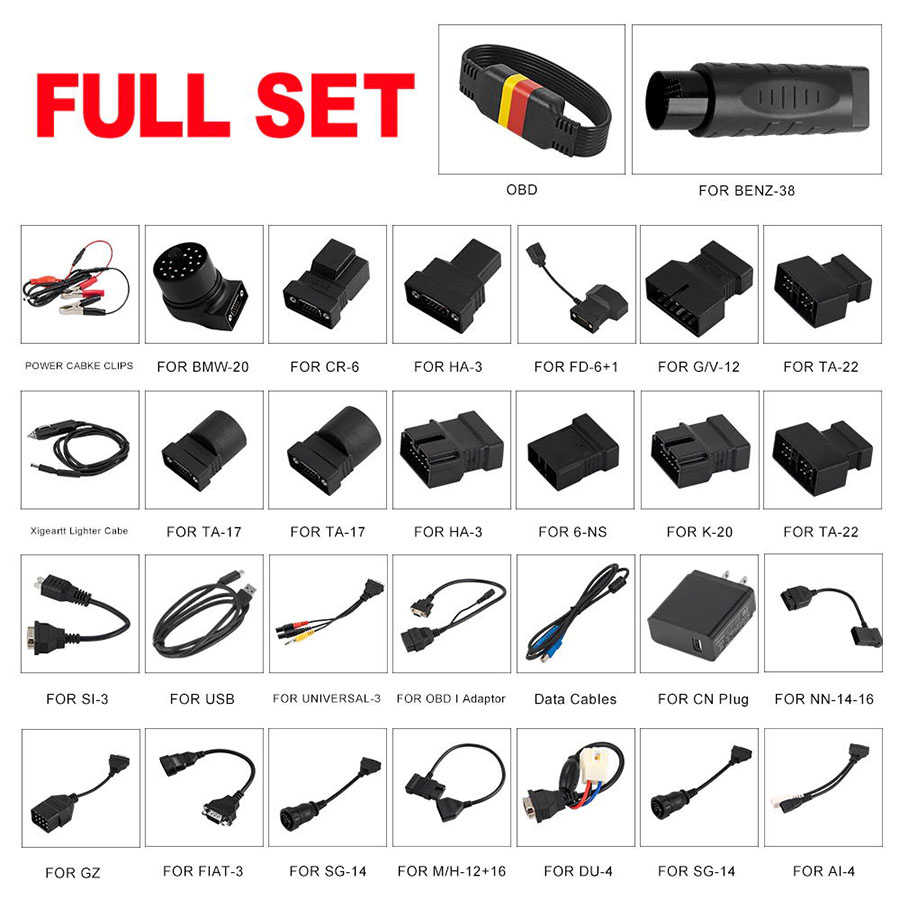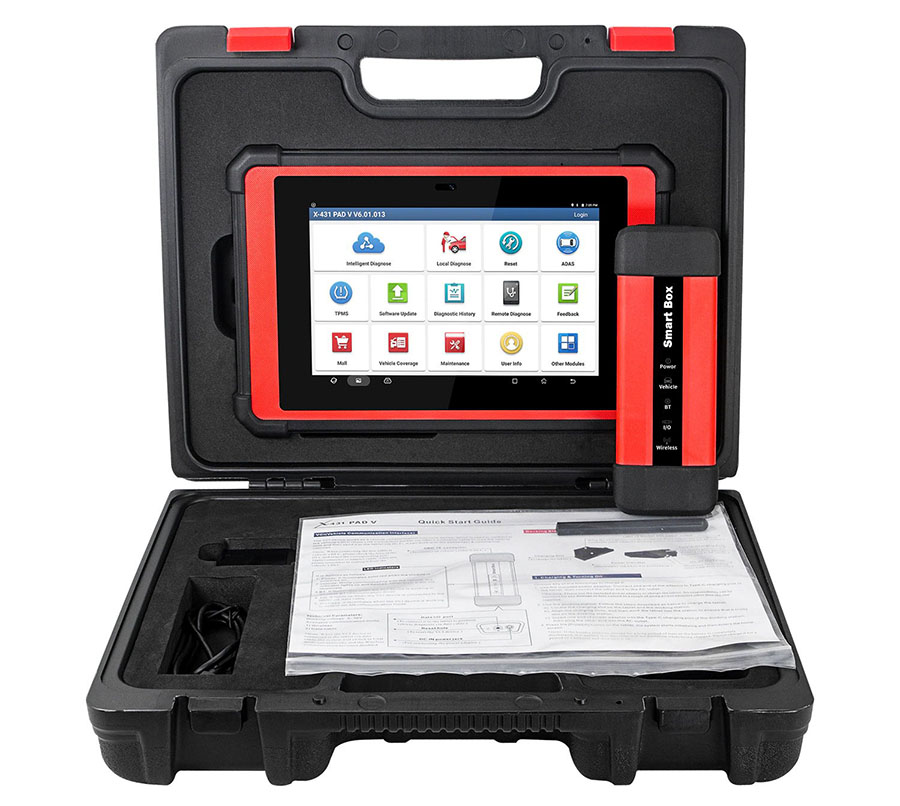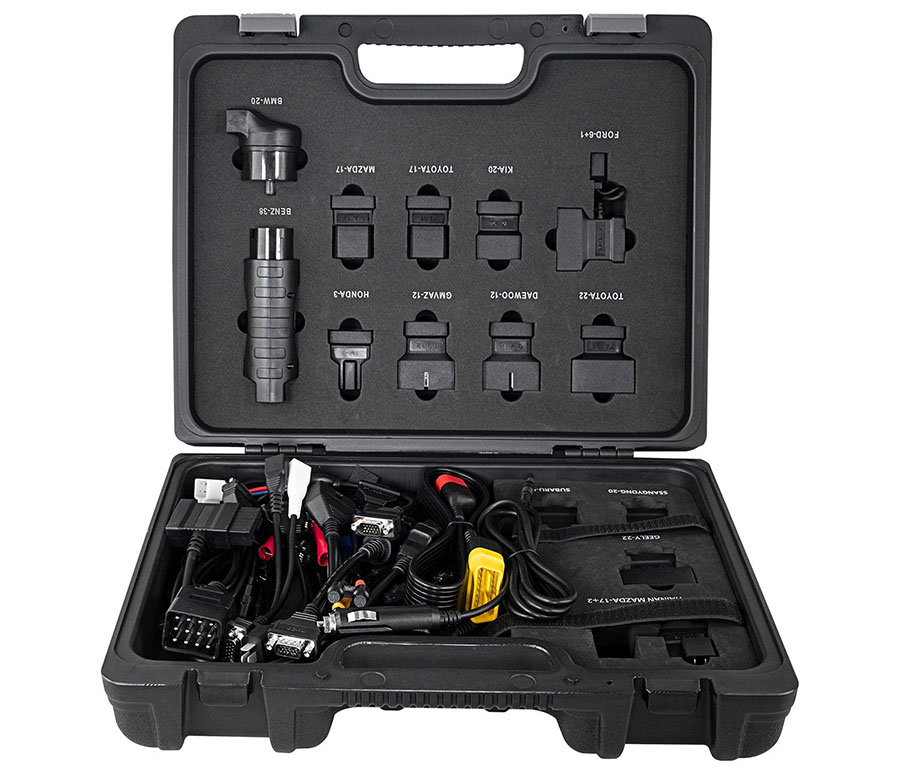 We love to hear from you,our team is available to help answer questions and offer styling advice, so if there's anything you'd like to ask us, we're right here and ready to help in every way we can.
We're available to support you via
Service Tel: (+86) 16686410852
Whatsapp: (+86) 166 8641 0852

We strive to answer your questions within.12 hours
Customer service chat hours:
Monday - Sunday : 8am - 20pm EST
Now available in English.
Company address:
( Changde Innovation and Incubation Industry Park,
Zhangyao Road, Changde High-tech Industrial Development Zone )
Guanxi Town, Dingcheng District, Changde City, Hunan Province,China



Please kindly note: During peak seasons and promotional sales, our response time might take a little longer. Please use the same email address you used when placing your order when contacting us, and include your order number in your email.
Become a reseller of obd2direct
The more you buy, the lower the price. The more you save.
Join us as our small and medium retail client and help you gain more experience
What is a wholesale program?
Join us, become our wholesale customer, buy more quantity and enjoy great wholesale discount price!
Buy more, save more!
In the sideline business of helping you resell professional car diagnostic tools, but also help you make better use of car diagnostic tools, providing recommendations and the best resale services for workshops around you!
Benefits of becoming an obd2direct wholesale customer:
1. Get the biggest discount price.
2. The latest and most abundant product catalog.
3. Professionals will help you analyze the market according to the sales situation of the market, help you choose the most suitable resale products, and help you obtain the maximum profit.
4. Professional product descriptions, pictures, and professional product introduction DPF documents.
5. One-to-one service from professional aftersales- technicians.
6. Free delivery from overseas warehouses, providing the fastest and highest quality express service. We will prepare goods for you in advance according to your needs, and there will be no shortage of goods waiting.
Our goal:

The spark of continuous technological innovation and improved product inventions has stood the test of time, and the service provided and customer relationships in place are popular worldwide.
Whatsapp: (+86) 166 8641 0852

Email: sales@obd2direct.com
ADDRESS:
(Changde Innovation and Incubation Industry Park,
Zhangyao Road, Changde High-tech Industrial Development Zone)
Guanxi Town, Dingcheng District, Changde City, Hunan Province,China.